2kings Spanking Parties
SUMMER 2017
"Terrific Sexy Switch Spanking Parties in London".
Thursday 29th June at 1.00 Pm
RETURN TO HAMPSHIRE, A switch party in Hampshire, (Near Romsey), with SUGAR, NICKY MONTFORD and others to be announced. An opportunity for south coast players to enjoy all the excitement of a 2kings party but in your locality. Plenty of free parking available.
This party in Hampshire and costs £150 including drinks and a buffet lunch.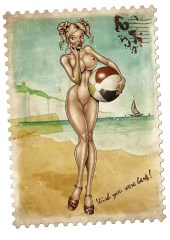 BeachBabes is the July Party Theme!
Wednesday 12th July at 6.00 Pm.
BEACHBABES! Yes its summer now and the girls have their teeny-weeny bikinis ready for the beach, for parties and for you! The ladies will be the sexiest models we have including the gorgeous KANDY and the amazing JESS KANE who was so popular at 2kings recently, and they will need good red bottoms to deal with all that inappropriate beach activity. Full details to follow, but a particularly sexy party! Switching, a meal and drinks all included. Further girls will be announced in due course.
This party will be in London Docklands and costs £150 including a meal and drinks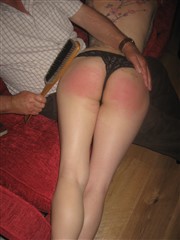 Jess Cane at her First 2kings Party!
Thursday 17th August at 1.00 Pm
SUMMER SPECTACULAR SPANKING PARTY!
It is mid-summer and we celebrate with a REDUCED PRICE switch spanking party featuring new girls alongside established stars of the spanking scene. This party is offered at a low price as a thank-you to our familiar party-goers as well as an inducement to new players to meet lots of girls.
Among the ladies playing Summer Games, will be MELISSA, SHARON, EVE, AMANDA, JO KANE, DONNA, and many more to be announced. A cold buffet will be provided, and a fully licensed bar will be open throughout the afternoon.
Due to the reduced price, the number of girls, and the general fun-and-games planned, early booking is recommended!
This Party will be in Camberwell and costs just £110

Please enquire for details at any time:
Enquiries & Bookings for all Parties to:
+44 (0)7887 762477
All parties include a buffet meal, and either have a fully licensed bar available or free drinks are provided.
Visit www.2kings.org.uk for full details/booking information and pictures of our girls.